Baumhaus B&B
einfach SEIN
Gruezi !
The Treehouse in Halden is an extraordinary place to stay.  The small village of Halden, part of the historic city of Bischofszell, lies adjacent to the Bodensee, Konstanz, St Gallen, as well as the beginning of the Alps.
This
one of a kind accommodation in the trees offers a fabulous view of
the river Thur which you can reach in less than one minute, as well
as views of the typical old Thurgau appletress.
On 23 sqM you will find modern comfort with a simple yet stylish ambiance.
Our mission was to create a space to find your inner peace.
The treehouse is ideal for one to two guests and is available for special occasions via a gift voucher.
JUST BE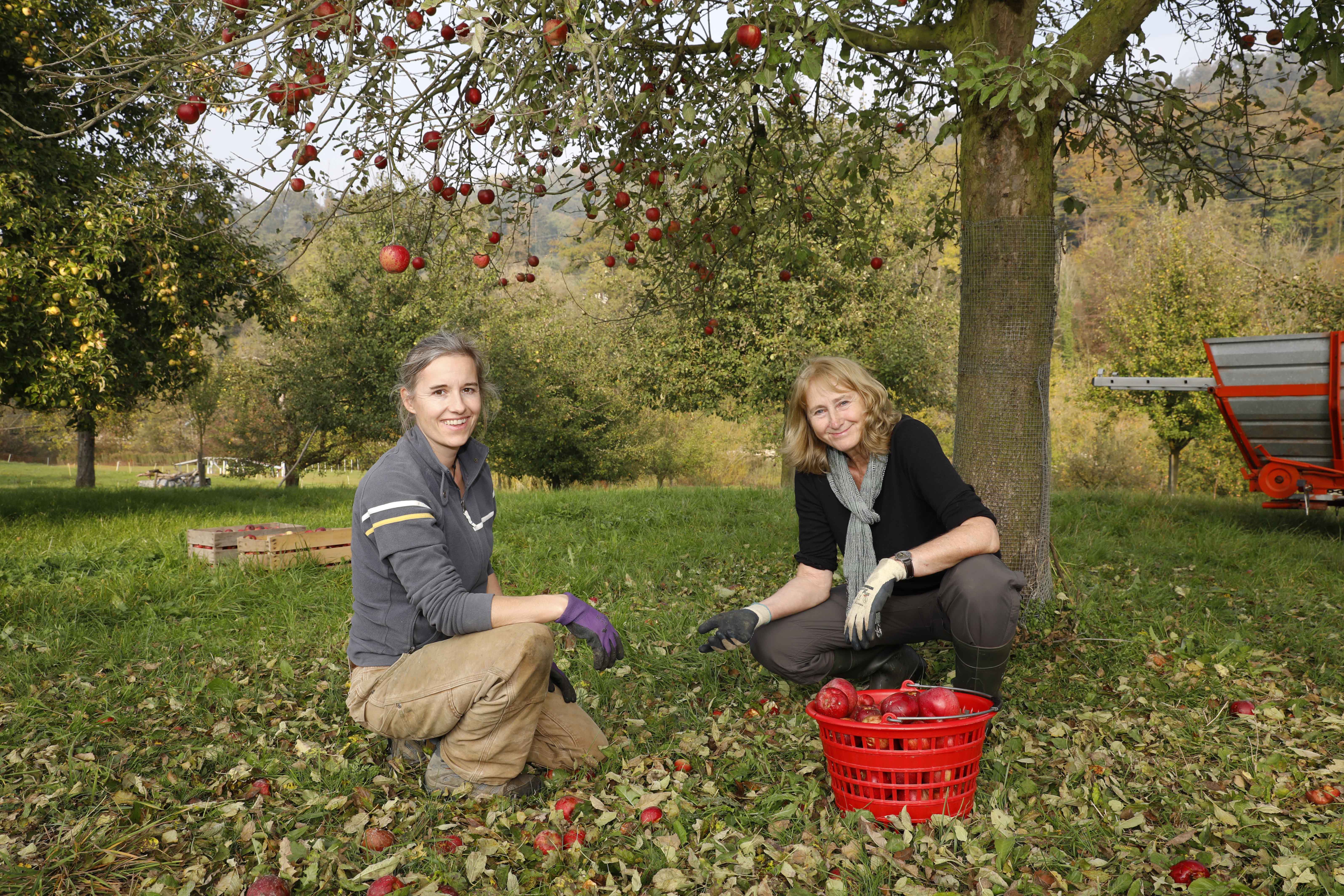 Your Hosts:
Nina Egli & Helgard Worrall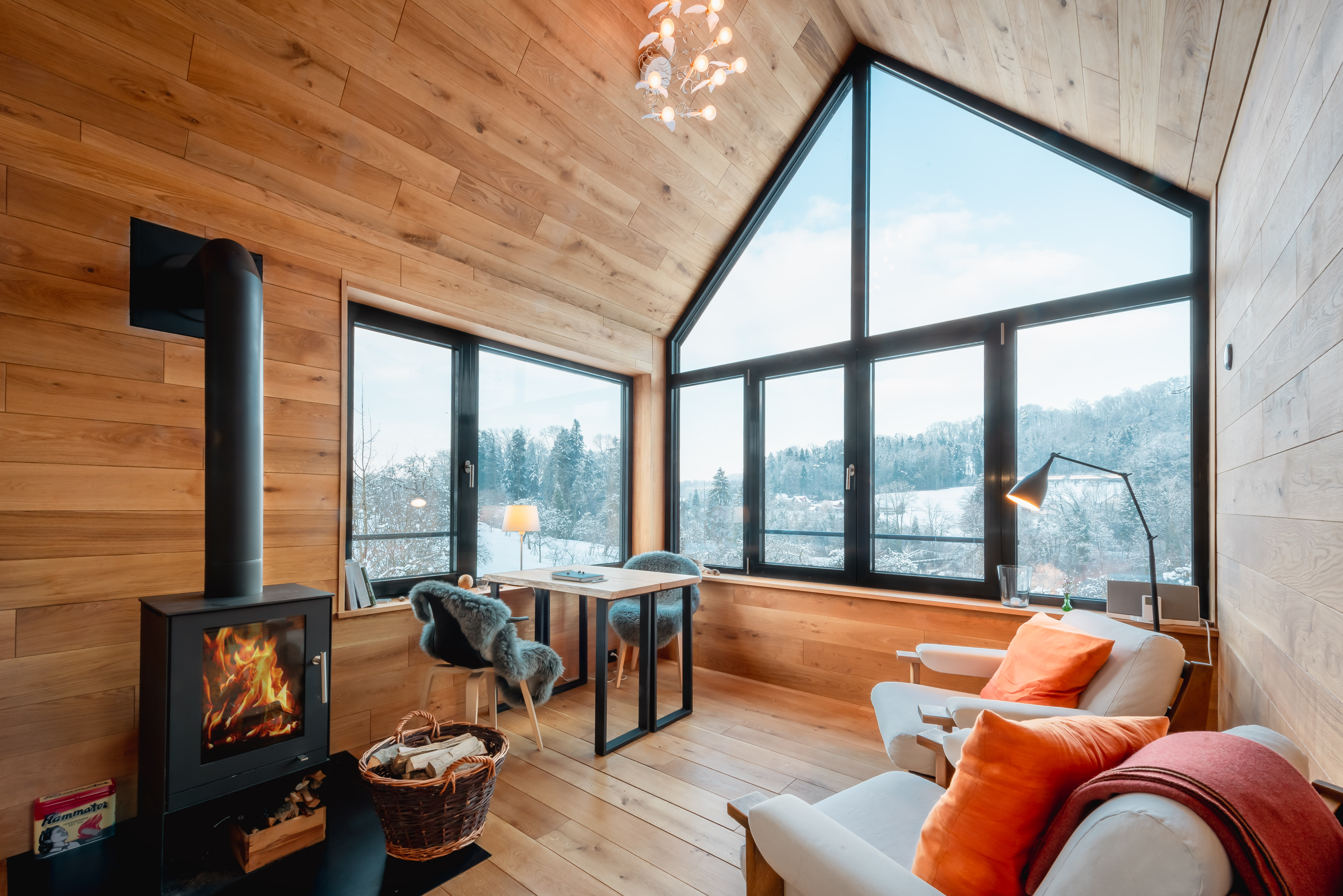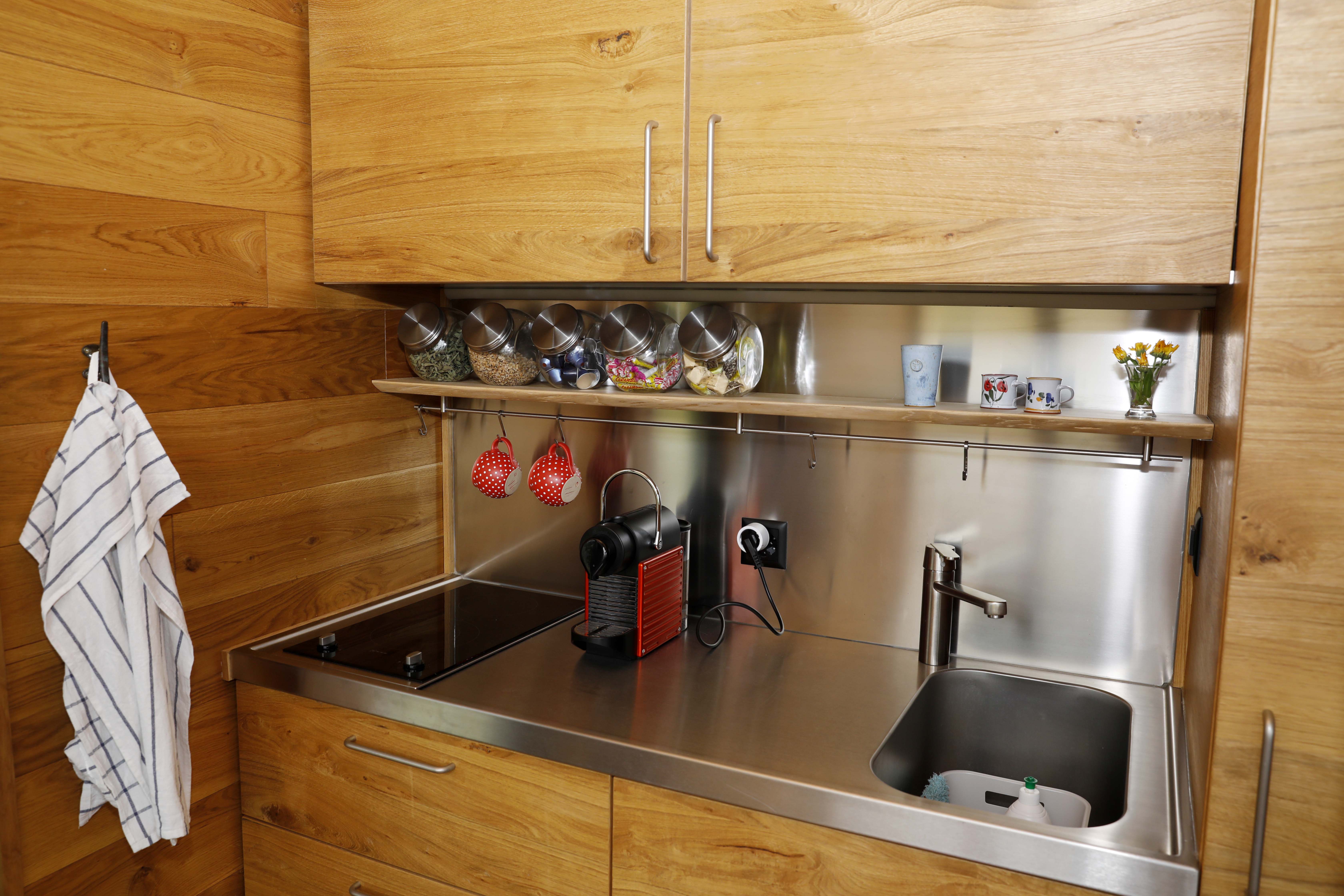 Kitchen
It is possible to prepare simple meals yourself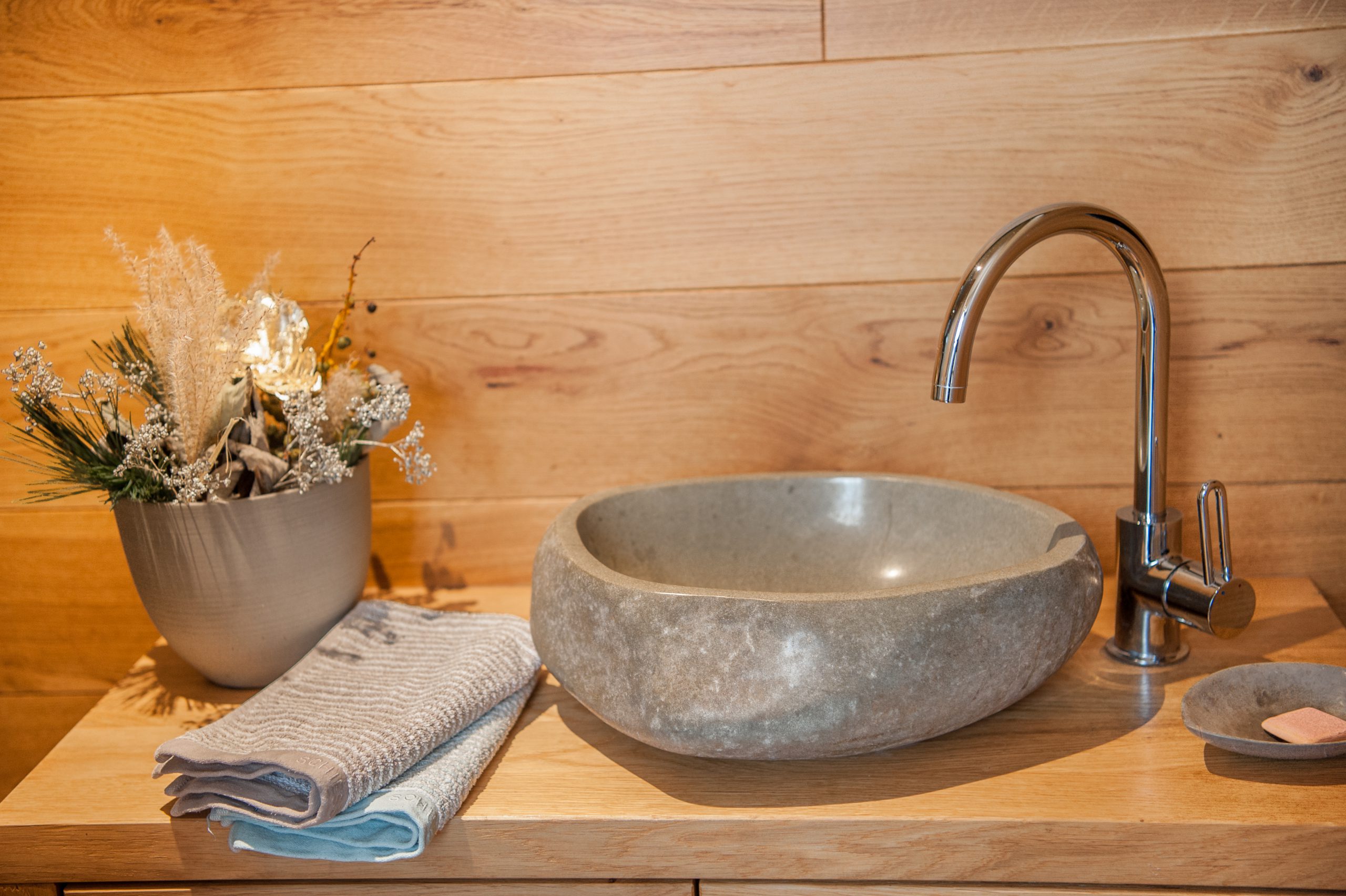 Bath
A fully equipped bathroom with shower awaits you as well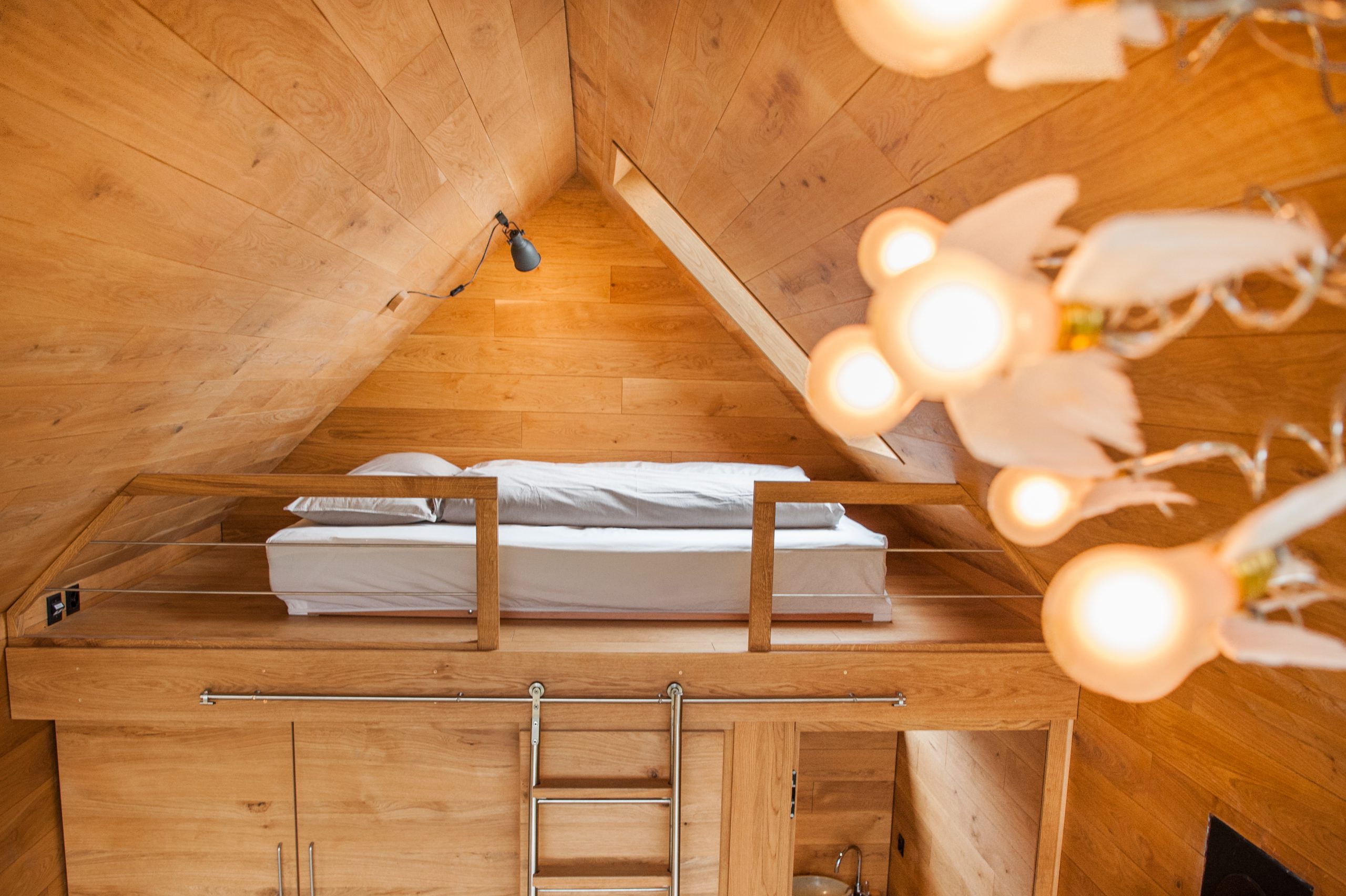 Sleeping place
Let yourself be carried away to sleep under the stars in the comfortable double bed in the upper area